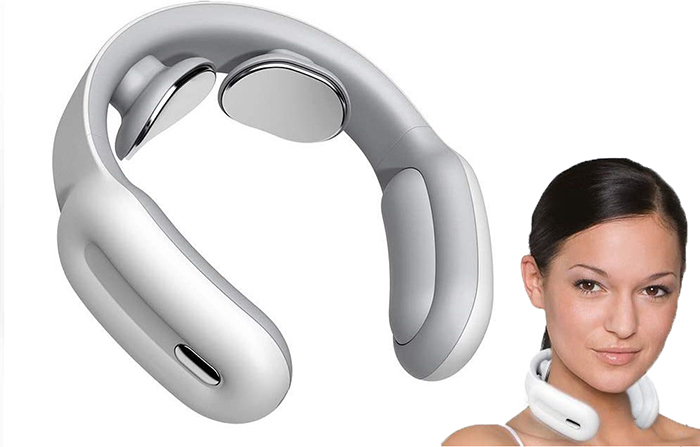 Instant pain relief: Soothely provides instant pain relief for your neck and back within 10-minute massage session.
Electrical stimulation: Soothely uses TENS (Transcutaneous Electrical Nerve Stimulation), which temporarily disrupts pain signals to the brain.
2-in-1 technology: Soothely innovative neck massager will provide you with a great massage, but also heat, relax, and relieve your tense muscles.
Rechargeable: what's great about Soothely is that it doesn't work on standard changeable batteries, which die quickly. Soothely is a chargeable device that is ready to go even with a quick charge.
Multiple settings: this neck massager has four different massage modes helping to relieve sore muscles.
Quiet: Soothely does not make any sound while working. It does not vibrate as some standard massagers, and it merely sends pulses in different intensities combined with heat.